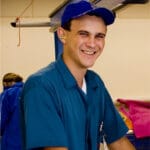 Knowledge Incentive Programme
Aid for technical courses, graduation and specializations. The entries evaluated for the selection of the beneficiaries are: budget of the area, time at home, applicability of the course to the function in the company for the good performance of the employee.
Registration periods are announced by internal communication.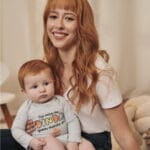 Caring for creation from conception
We create and guarantee a safe and healthy working environment, with medical follow-up and encouragement of breastfeeding within the company.
We created meetings with Brandili's pregnant women to provide information and tips on nutrition and health care for pregnant women and their newborns. In addition, we deliver a kit with hygiene products, clothes and a booklet with various information for mothers.
At Brandili mums get 6 months maternity leave and dads get 20 days, with the right to day care or babysitting assistance.
Movement for a sustainable world
The Sustainable Development Goals (SDGs) of Santa Catarina is made up of volunteers, of a non-partisan, plural and ecumenical character, with the aim of contributing to the improvement of the quality of life of Santa Catarina society.
The work carried out is directly related to the 17 objectives and 169 targets, which blend, in a balanced way, the three dimensions of sustainable development: economic, social and environmental.
Zero Hunger and Sustainable Agriculture

Drinking Water and Sanitation

Affordable and Clean Energy

Decent Work and Economic Growth

Industry, Innovation and Infrastructure

Reduction of Inequalities

Sustainable Cities and Communities

Responsible Consumption and Production

Action Against Global Climate Change

Peace, Justice and Effective Institutions

Partnerships and Means of Implementation

Sustainability Policy
Raising the flag of our main value, love for children, we work daily on sustainable aspects, transforming the quality of life of all generations. To this end, we have created a sustainability policy, which you can check by clicking here.