Entrepreneur with Brandili
Brandili is an uncomplicated business model that saves time and money, since Brandili does all the formatting of the store. It is the perfect model for those who want to start a business with the support of a specialized team and the profitability of one of the most beloved children's brands in the country.
There are many reasons to do business with Brandili. Our strategy is to be the brand recognized as the best partner for value turnover with the Brazilian children's retailer.

A mix of clothing and brands that dress children of all ages and for various occasions.

Exclusive and differentiated architectural design.

Approved ERP with integrated BI for your point of sale (POS).

Annual calendar of marketing campaigns and social media swatches.

Transfer of knowledge and experience of more than 56 years in the textile and children's fashion market through continuous training.

Supplies for the inauguration of the store.

Guidance for purchasing
of collections.

Support team for guidance in rebooking, management improvements, and marketing actions.
We clothe with love the
entire nation

Facilities: R$ 1,600 m²
(furniture, mannequin, hangers, base lighting, floor, facade communication, renovations not included in this value)

Equipment and management systems: R$7,000
(computer, NF printer, etc)

Working Capital: from R$ 50.000
(depends on the costs of each point/operation)

Minimum size (selling area): 40m².

Payback: 18 to 24 months
*Values may vary according to market price changes.
Love for Children is what drives us, what has brought us this far, and what has transformed us into one of the largest children's fashion brands in the country. If you are interested in starting a business with Brandili, fill in the form below.
Let's together spread love throughout Brazil
Brandili store blumenau - sc
Rodovia Paul Fritz Kuehnrich, 867 - Itoupava Norte, Blumenau - SC
brandili store apiúna - sc
29 Quintino Bocaiúva Avenue - Center, Apiúna - SC 
JOÃO E MARIA STORE IN CANINDÉ - CE
Rua Tabelião Facundo, 450 - Center, Canindé - CE
See the testimony of those who already already works with Brandili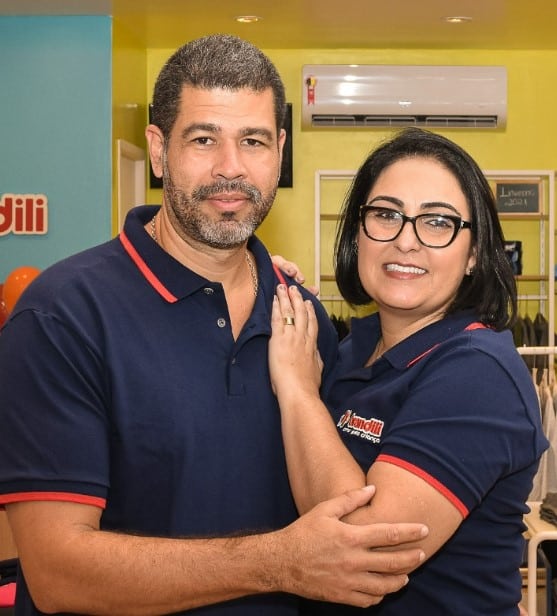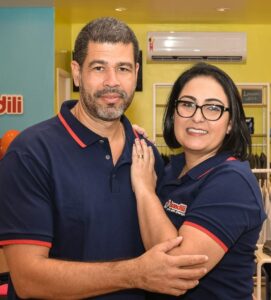 Brandili offers all the support and follow-up that a first-time entrepreneur needs. The differential of the project is that it does not have any royalties or entrance fees, which provides a higher profit projection.
Alessandre | Kalê Kids Store
Alessandre | Kalê Kids Store
The project has been transforming my routine as an entrepreneur. In addition to being aligned with fashion trends, the brand is concerned about always meeting demands and keeping customers satisfied and happy. I recommend, believe, and trust.
Jader - Calito Kids Store
Jader - Calito Kids Store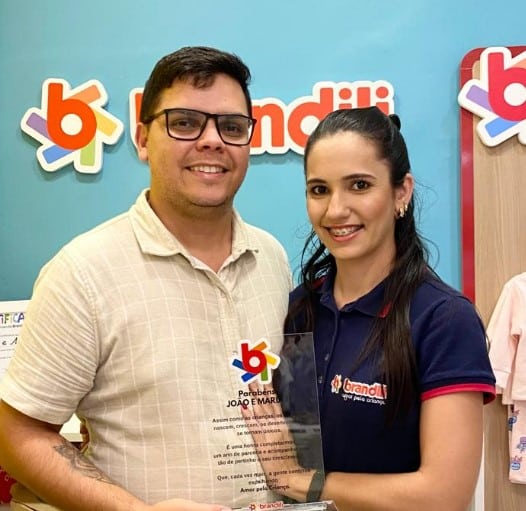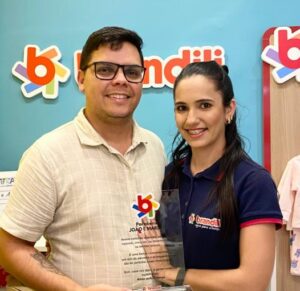 The project has changed our vision of the market, it goes beyond opening new stores, because there is a concern with the well-being of each one. The whole team always helps us and shows us the main trends, so we are always one step ahead of the market.
André - João and Maria Store
André - João and Maria Store
Open your Brandili store and write your success story
Blog with content about children's fashion retail
Check out information about entrepreneurship, tips and news about the business world.